Determine the printing of the production of the carton to determine the most appropriate type of carton machinery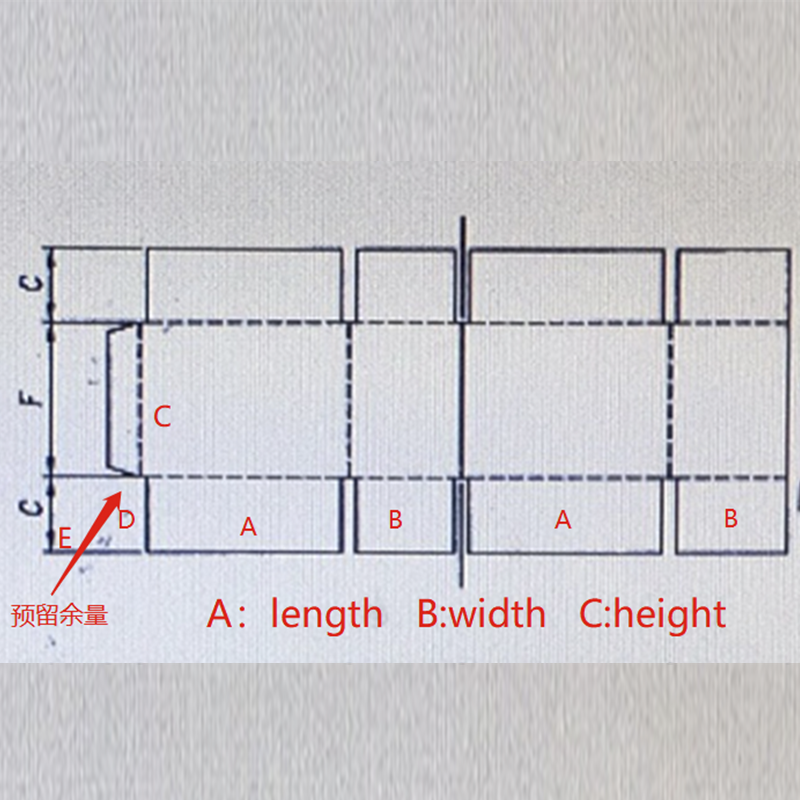 How to determine the length of the cardboard by the length, width and height of the carton and finally determine the custom size of the machine?
Board length formula:A+B+A+B+E
Board height formula:C+D+D
How do we understand the four lines of our products?
The TSE series are linkage line models, which are connected with the printing press. From the board entry into the machine to the molding process, it is transformed into a usable molding carton through a series of processes including printing, slotting, die-cutting, gluing, folding, correcting, counting, palletizing, packing, and output. There is no need to buy additional equipment, directly and conveniently all round.
TSG series all add the latest full vacuum adsorption function, reduce the surface paper scraps, making HD full plate printing, accurate color matching, printing pattern exquisite. It is the first choice for customers who have requirements for printing cartons. Equipped with the highest new technology, computer one-click order, convenient and fast, and install remote maintenance function, deeply welcomed by customers at home and abroad.
TSV series machines meet the printing needs of the vast majority of customers, economical, suitable for enterprises that have just built factories, combined with computer functions to reduce the consumption of human labor. Printing speed can reach 150-280(pcs/minute).
TS series is a supporting machine of TSG and TSV series, assisting the slotting die cutting machine to complete the gluing, nailing, slitting and other functions of the carton.