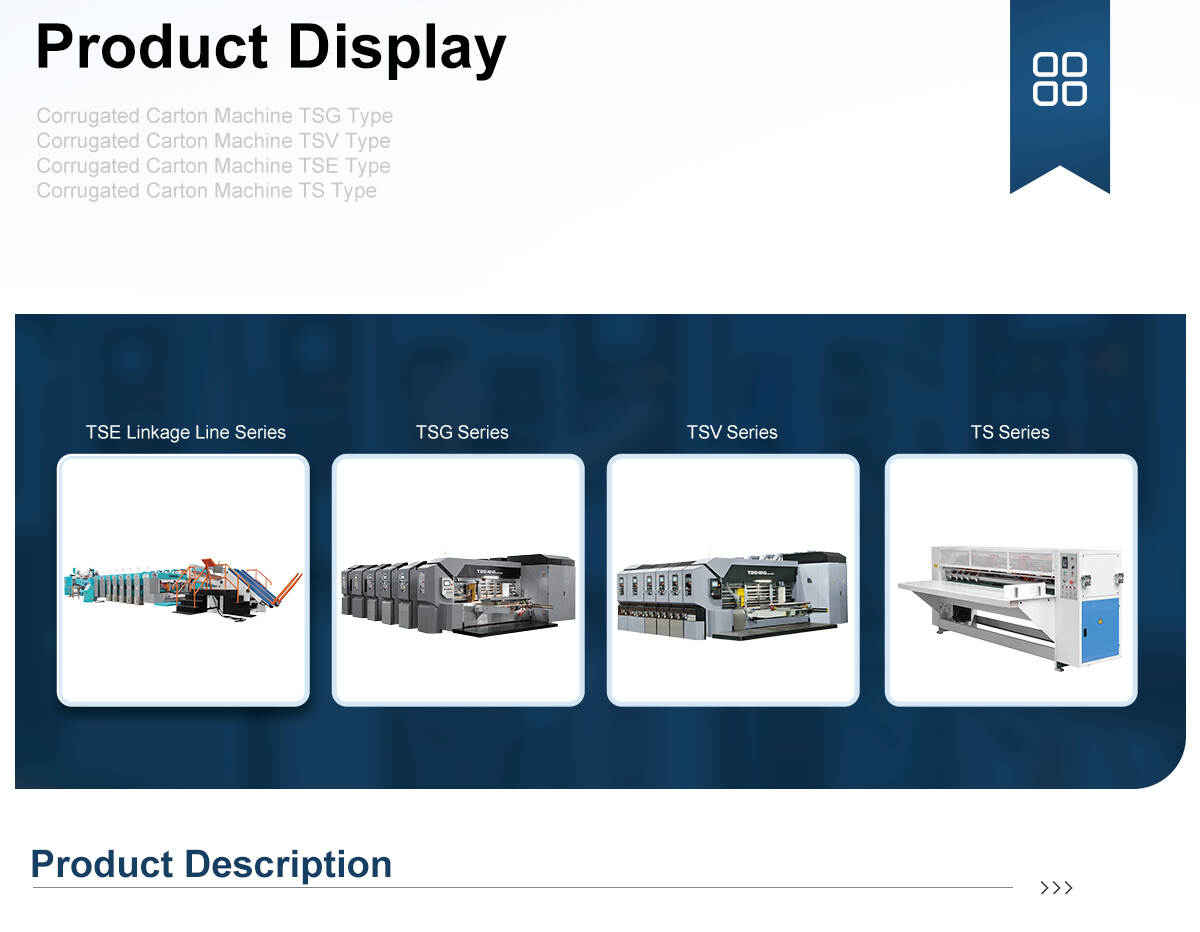 The Details of product
Model
TS-2400
TS-2600
Specification size
1400
1400
Over the paper width(mm)
2600
2800
Area of valid printing(mm)
1400×2400
1400×2600
Electrical power(kw)
7.5
7.5
The description of product
Adopt chain feeding cardboard, with printing, slitting,creasing,slotting and corner cutting can be completed at one time.
The TS chain feeder Flexo printer slotter machine adopts chain feeding cardboard, with printing, slitting,creasing,slotting and corner cutting can be completed at one time. The wallboard material is casting iron, thickness 40 mm, will not be out of shape. Spot facing work adopt high precision display processing, center distance of holes can reach ±0.01 mm. You can feel free to order!
The Feature of TS Chain Feeder Flexo Printer Slotter Machine
Printing unit:
1.Printing roller diameter include printing plate is 406mm, made with high quality steel plate, treated with surface grinding, hard chrome polishing, wall thickness 10-12mm, equalization balancing treatment. Pressing roller diameter 156mm, seamless steel pipe wall thickness 18mm, surface grinding with hard chrome, welding with equalization balancing treatment.
2.Printing roller phase adjustment is planetary gear driving structure, digital control in 360°, electrical phase adjustment.
3.Anilox roller surface adopt fine grinding hard chromium plating, outer diameter is Ø180mm, anilox LPI between 180-250 lines for choosing, rubber roller diameter180, roller surface has crowning to compensate the deformation because of power, make the ink layers be more uniform and ink transfer effect is better.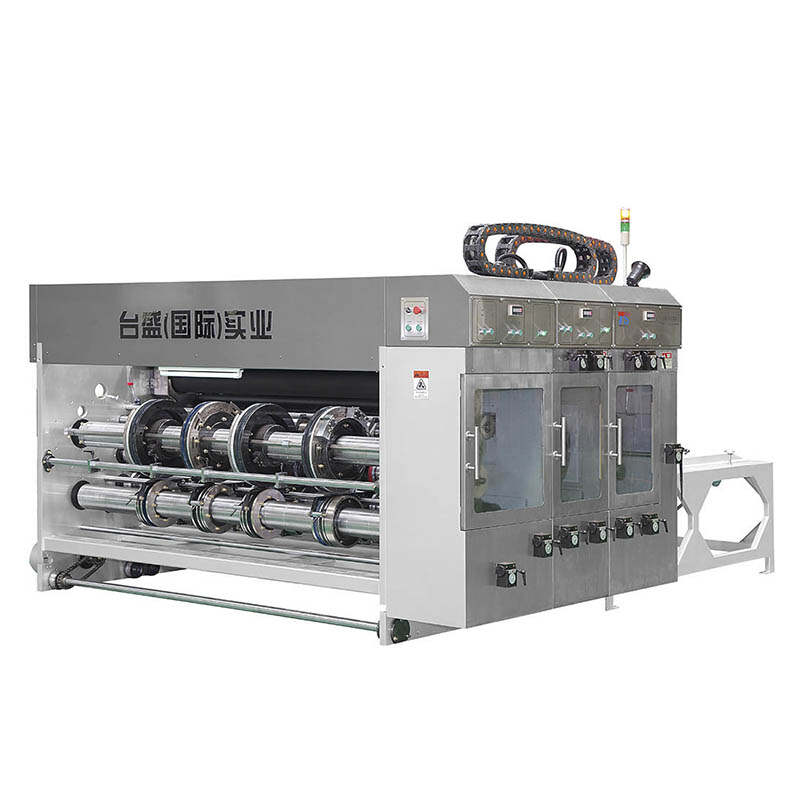 Slotting unit:
1.The axial diameter is 156mm, and the linear axis is110mm: surface grinding, hard chromium plating, and smooth movement (single wall thickness of the blank pipe is 16mm).
2.The width of slotting knife is 7mm.
3.45# steel heat treatment and grinding teeth shape slotting cutter with good hardness and toughness.
4.The steel material is used for heat treatment and grinding trimming knife, sharp edge and high precision.
5.Planetary gear mechanism.
6.Slot electric digital 360 ° phase adjustment.(operation and stop can be adjusted)
This machine adopts computer version adjustment and is equipped with memory function.
This machine can complete multi-color printing slotting and indentation slotting, and on the basis of absorbing similar products, using pneumatic ink supply.
Automatic brake mechanism is provided. After the unit is separated, the brake mechanism locks the circumferential displacement to keep the printing press position.
Automatic inking and detach of ink roller and plate.
Automatic ink blending.
Can be equipped with synchronous tool adjustment and other functions of the new design, with beautiful appearance, compact structure, high printing clarity, small color error, convenient and accurate adjustment and other characteristics, improve the work efficiency and extend the service life of the equipment, is the carton industry ideal and advanced printing equipment.
Printing drum non-stop 360 degree adjustment.
Adopt pneumatic locking electric separation.
The machine has one color, two color, three color, four color for users to choose.