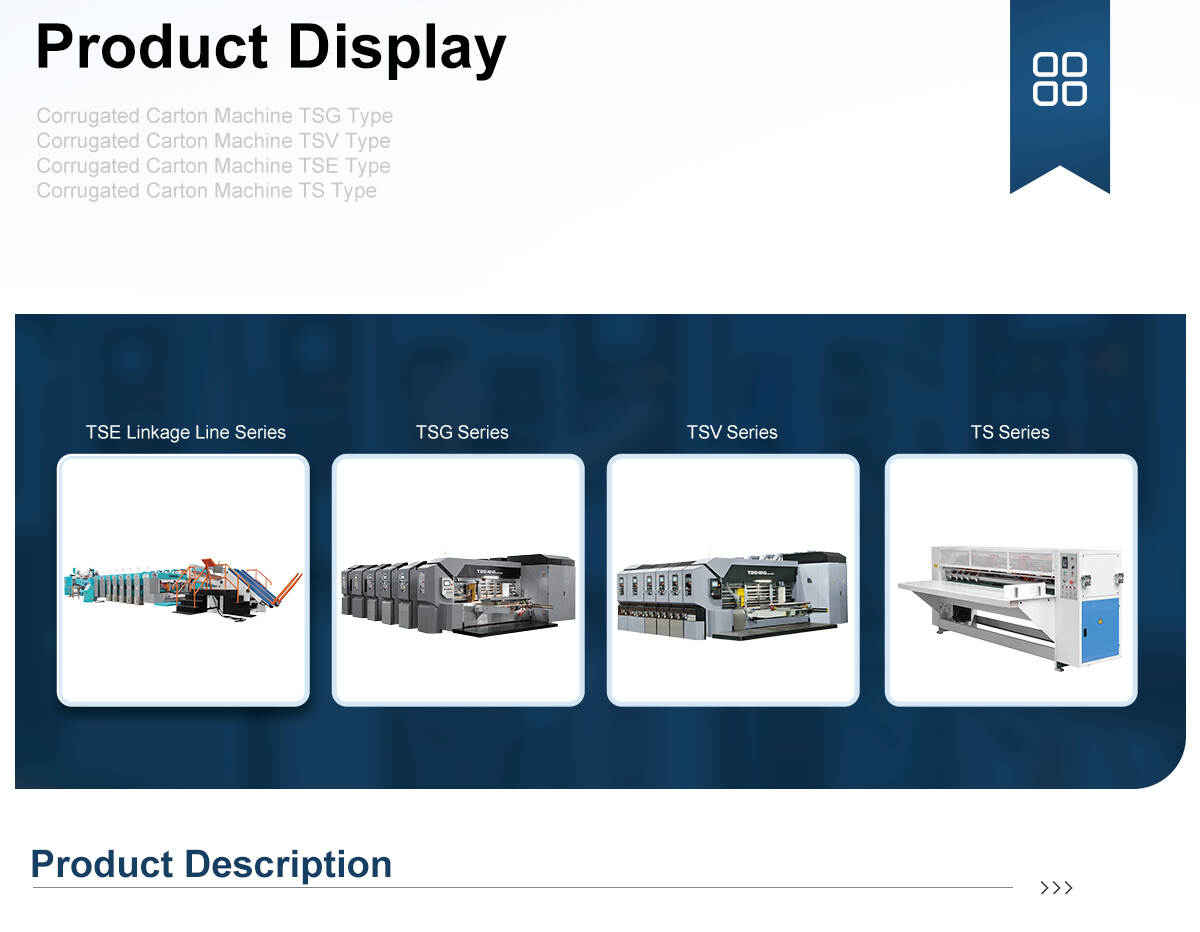 SPECIFCATIONS
Model
TSV-1-1424
TSV-1-1628
Max. Machine Speed (pcs/minute)
150
120
Max. Feeding Size (mm)
1400×2400
1600×2800
Jump Feed Max. Cardboard Size(mm)
1600×2400
1900×2800
Min. Cardboard Size(mm)
400×600
450×600
Max. Printing Size
1400×2360
1600×2760
Min Slotter Blade Space (same side)(mm)
150×150×150×150
150×150×150×150
Min Slotter Blade Space (against side)(mm)
260×65×260×65
260×65×260×65
Max Slotting Deep(mm)
350
400
Performance Characteristics of The Whole Machine :
The product can complete the board multicolored printing, slitting indentation, trimming, slotting, corner cutting, die-cutting, drilling and other multi-channel program.
TSV-1 lead edge high speed printer slotter die cutter machine uses an electrical separable structure, so customers can achieve single color, double color, or more color printing, easy to maintain, with pneumatic locking, and separate positions, the operation is quick and convenient.
The Feature of TSV-1 Lead Edge High Speed Printer Slotter Die Cutter Machine
Advanced Control Panel
Equipped with advanced control panel allowing you to control all the parameters from the touch screen instead of manually adjusting it.
Heavy Duty Build Structure
The machine has been built with Heavy Duty Components allowing you to run the machine without any worries.
Slotter Attached Die Cutter Unit
This machine has a Slotter Attached on the Die Cutting unit allowing you to perform both the actions on a single unit.
Mass Manufacturing Facility
We have a huge setup allowing us to manufacture the machinery at large scale to cater the growing needs of the Printing Industry.
FAQ
Q: How Many Color of Printing is possible?
A: This machine supports multi-color printing allowing you to print multi-color boxes on the same machine without having to reach out to an offset unit. You can also add a slotter Die Cutter unit in front of the printing allowing you to finish the board without having to buy additional machinery.
Q: Which Finishing unit is good for me?
A: Printing machine supports multiple finishing units, a slotter unit, Die Cutter Unit, and a Slotter Attached Die Cutter unit. Slotter Unit is advisable when you need standard slotted boxes and the Die Cutter unit is advisable when you require Die Cut Boxes. Most of the time we recommend buying a Slotter Attached Die Cutter unit allowing you to do both operations on a single unit.
Q: Do I need an operator to run this machine?
A: Yes, To run this machine we recommend a qualified operator to run and operate this machine. We provide free training to your operators and team.